Featuring between 4 and 11 EU Schuko sockets and non intrusive filtering developed with Ben Duncan research in the UK, 16amp IEC inlet to attach your chosen power cord (we can provide a matching Supra power cord on request starting at £57).
Furthermore, the mains block chassis is extruded from Aluminium and as such, the case work is shielded and hence helps to prevent 50 Hz mains getting into other cables nearby, while at the same time, reducing radio (and other mains borne) interference.
Please note this block does not come with a power lead as standard, we can supply one any length you choose.
The MD series features:
1x 16A IEC socket inlet
2, 3, 4, 6, 8, 10, 15  EU socket outlets
Non-Intrusive Filtering (NIF)
Aluminium chassis for maximum RF suppression
Mounting holes to allow chassis to be attached securely to surfaces
Mains Blocks
An audiophile grade mains extension block now improved with filtered mains plug and filters inside the block itself. Standard Cable Length is: 1 Metre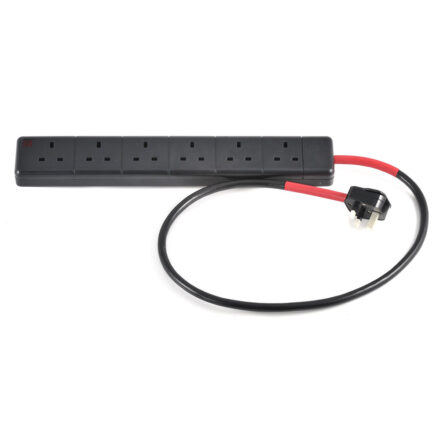 Our most popular mains extension block, wired with Belden 19364 cable and a 6 gang block with all internal contacts treated with de-oxit and a silver plated mains plug. 1.5 metres of cable.