The majority of our own-brand mains blocks can be built to suit your own particular needs (up to 12 sockets). We also stock mains blocks from Supra, Isotek, Black Rhodium, Oyaide and Furutech. We also cater for other countries; so if you need USA or Schuko sockets, please get in touch..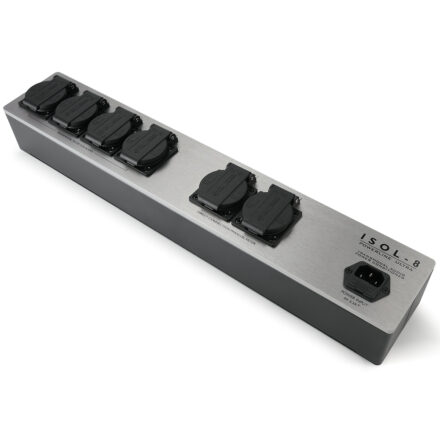 1 unit ex-dem with UK sockets.
Please note. Mains cables are not supplied. The PowerLine Ultra is fully power conditioned, surge protected, and optimised for audio. One Direct Connection outlet is provided, filtered by a high current shunt filter, and is suitable for loads such as amplifiers. The remaining outputs are for source components and benefit from ISOL-8s Transmodal filter technology.