All our cables are available in metre lengths, up to the full length of the reel (which is normally 50, 75 or 100 metres). When buying cable please bear in mind that some can be difficult to work with, and unless you have good-quality tools you could injure yourself. If in doubt, let us do the work for you for a nominal fee. Having terminated thousands of cables and re-worked hundreds more, we have the experience to ensure the finished article performs as well as it possibly can.
We stock cables from Belden, Oyaide, Supra, Lapp, Furutech, Black Rhodium, Acrolink, Neotech and Nanotec.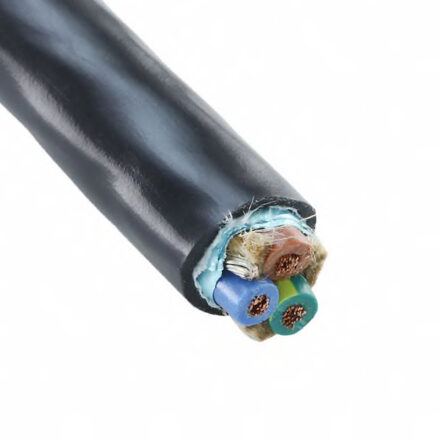 Alpha Wire is part of the Belden group and this cable is made in the same factory as Belden 19364. It is very similar in specification using 2.08mm conductors with foil shielding. Perfect for making DIY audiophile mains power leads and available off the reel per metre up to 76 metre continuous length. Outside diameter of the cable is 9mm.