A range of audiophile SACD's from the MoFi label.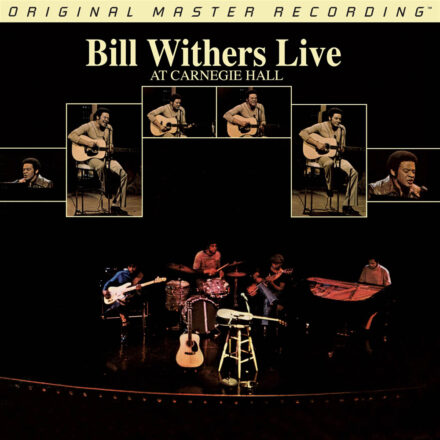 Easygoing Portrait of Down-Home Soul Singer Coming into His Own and Establishing an Indelible Bond Between Performer and Audience
"One more time?" Withers asks in response to a request for another stanza during "Use Me," and like the snap of fingers, his musicians are right back on cue, the crowd clapping along on every beat. This classic, as well as the instantly familiar "Ain't No Sunshine," poignant "Grandma's Hands," and all-time favorite "Lean On Me" are delivered with utmost soulfulness, passion, and electricity. Few, if any, live albums demonstrate such a bond between the crowd and artist as Live at Carnegie Hall. You'll definitely want to be there.