Keep the dust and debris off your treasured vinyl with our selected range of record cleaning brushes. We only stock the most effective designs at any price-point; so you can be assured that no matter what your budget is, you will be providing your collection with the best possible care.
Antistatic Carbon Fibre Brush
Helps to reduce static on the vinyl
Removes dust and grime from the disc surface
Helps to maintain the quality of the disc
Reduces stylus wear and tear
The Blue Horizon Probrush, in stock at MCRU. t.
The new reference record brush
Also works on optical media
In stock now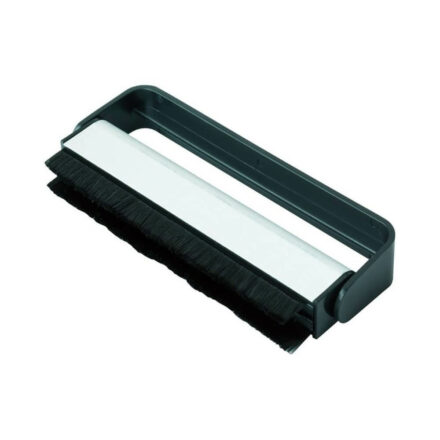 Removes dust
Essential accessory
Use every time you play vinyl
# Simple To Use # Cleans All Stylii
Essential vinyl care accessory.
Keeps dust/debris off your stylus Prolongs record life