Mains Cables R Us 6 gang hi-fi mains extension block suitable for home cinema or hi-fi use.
Wired with 1 metre of our RFI reducing mains cable which uses 3 x 2.05mm thick conductors with double shielding and a tinned copper braided shield to stop the cable from acting as an aerial to pick up radio waves as does happen with ordinary wires and cables.
The block is treated internally with caig contact cleaner to remove contaminants from the metal surface and we dis-able the light as this can have a negative effect on sound quality. The cable is terminated with a top quality silver plated UK mains plug fitted with a 13 amp silver plated fuse, everything that can be done to improve the performance of this mains block has been done, no detail has been missed in our quest to offer the best value for money possible.
The mains block has now been up-graded to offer even better performance with the addition of filters inside the mains plug and the mains block.
Mains Blocks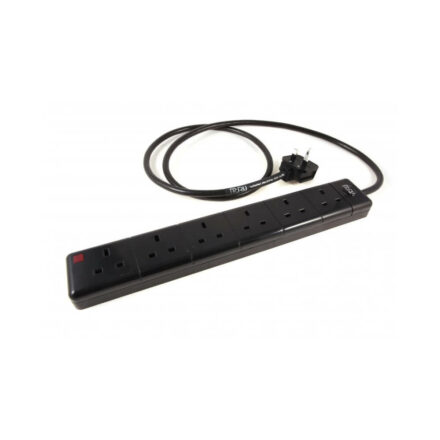 An audiophile grade mains extension block now improved with filtered mains plug and filters inside the block itself. Standard Cable Length is: 1 Metre
Hi-Fi World Recommended
Silver Plated Rails
Belden 19364 Cable
"NEW" Up-Graded Filtering System
1 metre long as standard