Puritan Audio Laboratories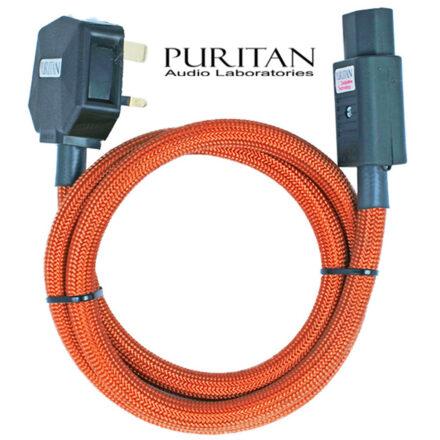 For our cable designs we look critically at the value aspect of every element incorporated into the design and construction. What area of investment makes a real difference to the sound and what is pointless eye candy. Without any doubt vibration distortion as picked up by and transmitted by mains cables is the biggest undoing of any otherwise competently designed cable and that is where we start but of course our attention to detail extends to all of the materials content and to the terminations at each end. Also including a massive study of how to optimally screen against the widest bandwidth of electromagnetic disturbances not merely those easily screened by conventional materials and methods. The result, even for our entry level Classic cable, is a power cord like no other with a level of performance that totally defies its price.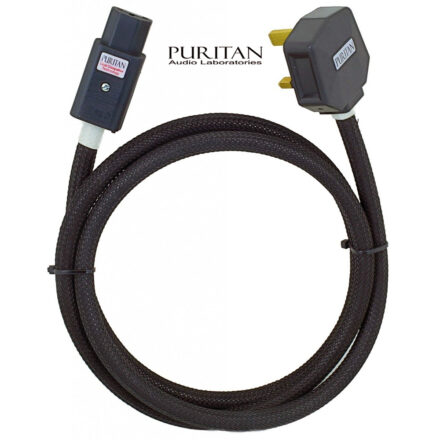 Puritan Audio Laboratories Classic Plus Cable introduces an additional screening layer to the unique carbon nanotechnology screen already incorporated into the Classic Cable: Trickle down technology from the development program for their Ultimate cable, MAG-X is highly flexible magnetic screen that massively broadens the spectrum of efficacy, greatly improving upon the capabilities of conventional RFI screens. The addition of this extra screening layer to their Classic cable formula gives them the Classic PLUS, bridging the gap between the Classic and Ultimate power cords. Much more detail is included on the PDF Download. Classic and Classic Plus cables are available in Black, White and Copper with C7, C13, C19 connectors and UK, Schuko, Nema (USA) , Australian and Swiss style plugs with other types of termination on request.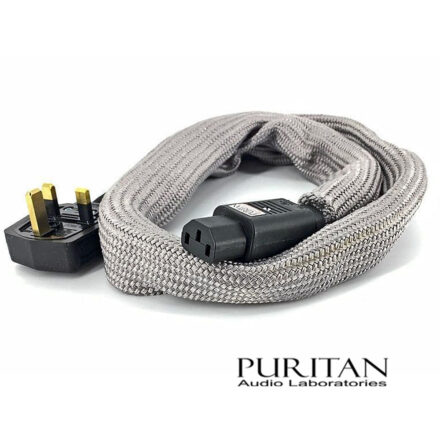 This cable takes our correctly placed obsession with vibration distortion, as collected by, and ruthlessly transmitted to the very heart of every system component by mains cords, to its ultimate conclusion. Puritan Audio Laboratories Ultimate  cable is so limp and floppy that it simply cannot carry vibrations. And yet it contains massive 41 Amp, ultra high purity, grain optimised copper conductors, enclosed in a super soft  custom formulated silicone dielectric to which three uniquely developed nanotechnology membranes have been  sequentially applied to form a complex shielding and neutralising barrier to the power lines, whilst a polycrystalline metals barrier along the entire length of the earth conductor neutralises ground line interferences. All of which technology is contained within a complex arrangement of anti-vibration pick up and dampening layers. The Ultimate is an absolute sonic triumph which totally redefines the contribution that power cables can make to ultimate fidelity.