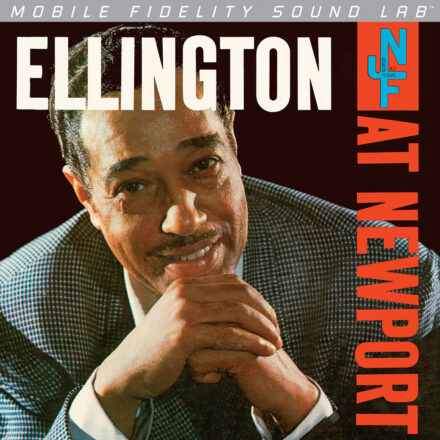 HISTORIC LIVE SET TRIGGERED SPONTANEOUS AUDIENCE OUTBURST THAT FED DIRECTLY INTO FEEL, OUTCOME OF PERFORMANCE
It spurred Duke Ellington's comeback into the mainstream. It captures a performance so energetic, wild, unexpected, and unprecedented that the music literally caused thousands of people to jump up and stand on their chairs, worrying officials that a riot might ensue. It is jazz of the highest order, played at an almost rock n' roll pace, and with an enthusiastic pep that confirms Ellington and his ensemble fed off the crowd's reaction as the collective lit into each new stanza. It is Ellington's best-selling album. It is Ellington at Newport.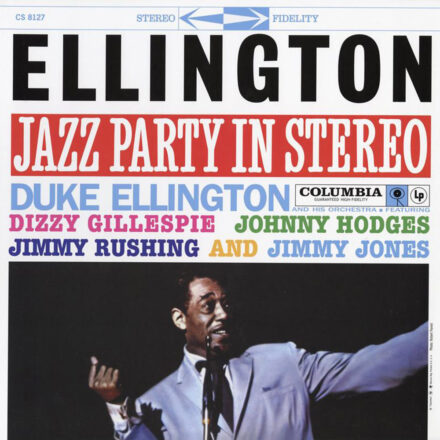 Ellington soars to unmatched artistic heights alongside impressive jazz stars including Dizzy Gillespie, Johnny Hodges and Jimmy Rushing! The tremendously detailed audio effect achieved by Columbia's engineers is brought back to life on this 180-gram LP from Analogue Productions. You want Duke and his men at their best, this is it!
This set came about, in part, as a result of Ellington's signing to Frank Sinatra's Reprise label in November 1962, with the ending of his exclusive contract to Columbia. Six numbers from the three Paris dates were initially edited and released by Reprise as part of the ten-song Duke Ellington's Greatest Hits, but the bulk of the performances from those shows didn't surface until many years later as The Great Paris Concert on two LPs.