MCRU stock a range of turntables from clearaudio and have demo models for listening in our demo rooms.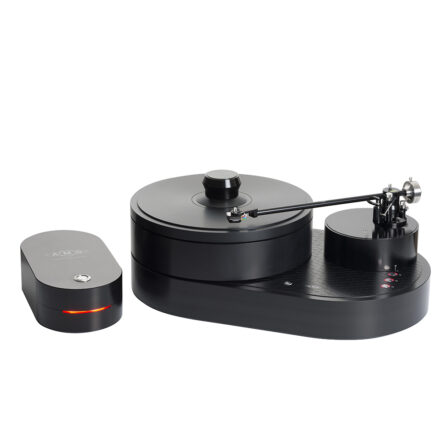 "As with the original Viella, the V12, the AMG Viella Forte, with or without the 12JT tonearm, is among the best values in high-performance, "top shelf" turntables. It competes well in terms of sonic performance and build quality with similar products, including some priced far higher." – Michael Fremer, Stereophile Magazine
Price includes 12J2T Tone Arm
Analog Manufaktur Germany's Viella Forte turntable, introduced in 2019, is the "super" version of our Viella turntable. The AMG design team focused on mass, rigidity, and refinement to create the Forte, resulting in increased macro-dynamics, more inner detail, larger-scaled presentation, and greater effortlessness.