Audiophile 180g and 200g vinyl usually mastered from the analogue master tapes, MoFi offer superlative pressings with sound quality up there with the best.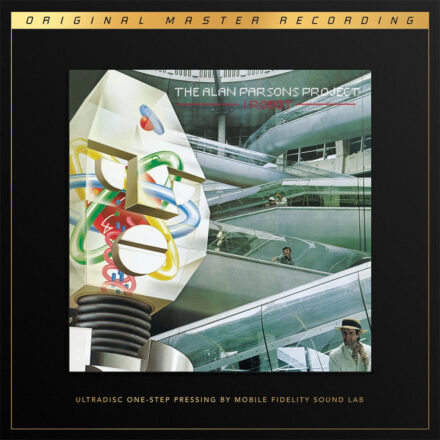 IN STOCK NOW!!
MASTERED FROM THE ORIGINAL MASTER TAPES: ULTRADISC ONE-STEP LP ELEVATES THE AUDIOPHILE STANDARD WHILE OFFERING ONE-FLIP CONVENIENCE Most audiophiles know Alan Parsons Project's
I Robot
by heart. Engineered by Parsons after he performed the same duties on Pink Floyd's
Dark Side of the Moon
, the 1977 record reigns as a disc whose taut bass, crisp highs, clean production, and seemingly limitless dynamic range are matched only by the sensational prog-rock fare helmed by the keyboardist. Not surprisingly, it's been issued myriad times. Can it be improved? Relish Mobile Fidelity's stupendous UltraDisc One-Step 180g 33RPM box set and the question becomes moot.