Standard vinyl is mastered from digital files, we leave that to others. Most of our titles are mastered from the original analogue tapes, the reason for this is simple, Sound Quality. You will find one of the UK's widest selections of audiophile quality vinyl here at MCRU.
We stock titles from Mobile Fidelity Soundlabs (Mofi), Analogue Productions, Reference Recordings, Chasing the Dragon, Impex, Pure Pleasure, MA Recordings, Gearbox Records and more.
If you are serious about sound quality then you need to browse our vinyl selection.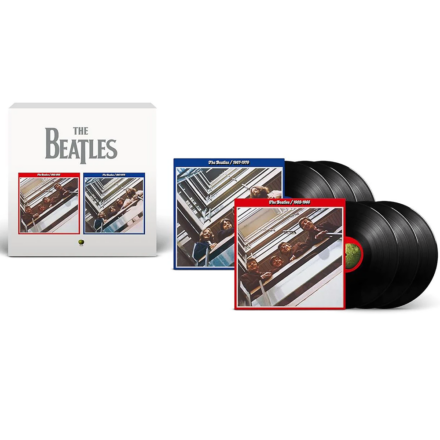 In Stock and Ready To Ship
THE BEATLES The Beatles 1962-1966 / 1967-1970 (Deluxe Edition 2023 UK/EU 6-LP box set containing both of the newly remastered and revised 'Red' & 'Blue' triple album 3-LP editions pressed on 180-gram black vinyl. These expanded editionshave been Half Speed Remastered and feature 75 tracks, including the last single Now And Then. Housed inside a rigid slipcase picture box with 'The Beatles' in silver-foil print, hype sticker & factory sealed) #Top 500 Greatest Albums Of All Time