A range of audiophile SACD's from the MoFi label.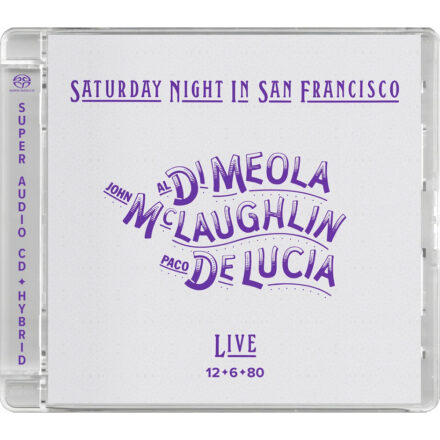 Audiophile SACD Never before released!!!
Assembled from the original 16-track analog live session tapes by Al Di Meola with engineers Katsu Naito & Roy Hendrickson Mastered from analog tapes by Bernie Grundman at Bernie Grundman Mastering Pressed at Record Technology Inc. Deluxe new packaging with never-before-seen photos Exclusive essay by Charles L. Granata feat. new interviews with Al Di Meola & original recording engineer Tim Pinch Long-Awaited Follow Up To Friday Night In San Francisco! From Original 16-Track Analog Live Session Tapes by Al Di Meola, Katsu Naito & Roy Hendrickson! Mastered From Analog Tapes by Bernie Grundman! Pressed at RTI!