As audiophiles for over 40 years MCRU have an in depth knowledge of how to make good cables, proven by existing customer feedback spanning decades. As part of our first class service we have compiled a list of recommended products to help our customers choose what's best for them.
From a simple replacement for the cheap chinese power lead that comes bundled with most budget electronics to a complete system overhaul our knowledge is at your disposal.
Our recommendations are based on thousands of e-mails and telephone calls from customers all around the world who all have one thing in common, they want better sound quality from their hifi or AV systems.
Watch out for the MCRU Recommended badge on a selection of our products, its a guarantee that the work has already been done for you in making a top flight product to enhance your listening pleasure.
No. 75 MK2 (752)
Improved cable geometry
Furutech terminations
Acoustic braiding
MCRU bespoke filtering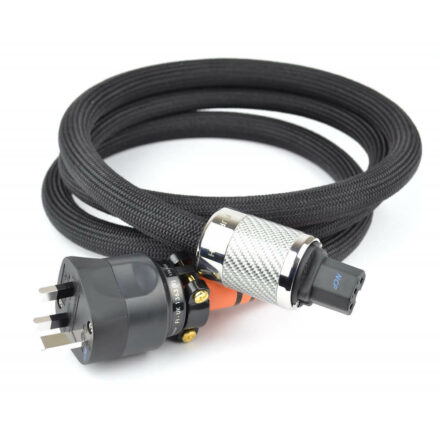 MCRU's best power lead
Exceeds The Ultimate
If you want the best this is it
1 only pre-owned in good condition
1.5 metres long
No other offers apply or can be used