Start with the source for up-grading your mains performance with our rhodium plated wall socket. Heavy deposits of rhodium plate on the live and neutral contact bars and de-oxit treated earth bar, substantial rhodium plated contact screws finish off this must have up-grade for every hi-fi enthusiast who wants to get the best performance from their system. Below you will see the simple but effective construction of the sockets, a substantial bar runs the length of the sockets with minimal signal interruption, no fancy filtering or spurious components.
Rhodium is lower on the conductivity scale comppared to silver or gold, it does sound much more neutral and imparts it's own unique quality to the sound of your hi-fi system.
The socket is un-switched and has no lights, it is a no frills socket that will enhance your listening pleasure for modest cost.
Mains Wall Sockets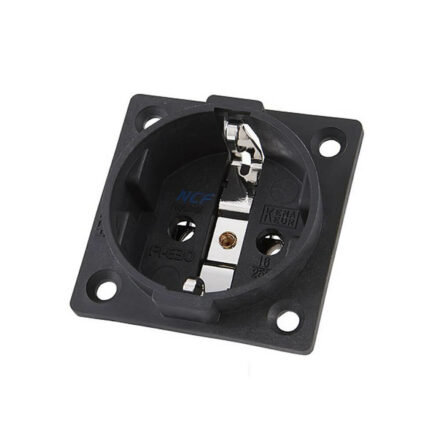 This is a schuko socket to accept a schuko mains plug, you will need the appropriate chassis to connect it to.