The EL range of power cables, interconnects and speaker cables (EL=Entry Level) are all designed to be a substantial sonic up-grade over the cheap cables supplied with your equipment. Our standard reference mains plug with all contact pins treated with de-oxit to remove surface contaminants and prevent oxidation, silver plated fuse installed, the IEC connector pins treated as well.
Internal filtering for the mains plug and interference buster rings for extra rejection of RFI on the cable. Available in lengths starting at 0.7 metres.
Standard IEC connector or Fig.8 available on request.
0.7 mtr £65
1.2 mtr £75
1.7 mtr £85
2.2 mtr £95
Ultimate Range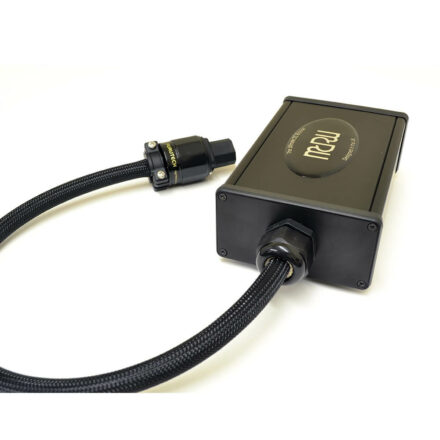 Designed in the UK, the MCRU is a tried and tested design able to improve sound quality by removing harmful DC from your mains, reduce transformer hum from your system, proven by existing customer feedback. New model with in-line capability, simply plug your existing power cable into the unit and plug the other end to your equipment.