MCRU audiophile grade mains extension blocks are assembled and tested in our workshops and only feature the best available components built to a standard not to a price.
We treat the contact strips inside the blocks with de-oxit contact cleaner to remove surface contaminants from the metal surface, we dis-able the on-off switch and light as they can have a detrimental affect on sound quality. The blocks themselves are heavy duty aluminium lined for strength and rigidity, they are manufactured in Germany to exacting standards and we offer them with 4, 6 or 8 sockets to suit your system's requirements.
All our mains blocks are supplied with 2 metres of cable attached, extra cable can be added at order placement, the cable itself is again manufactured in Germany and uses 3 cores of 2.5mm thick oxygen free copper with a tinned copper braiding which acts as a ground loop to keep mains interference away from your equipment. We have sold 100's of metres of this cable and it is a superb performer for both extension blocks and power leads.
The cable is terminated with our silver plated MK mains plug fitted with a 13 amp silver plated fuse, the plug has been specially chosen from all the currently available UK plugs as it accepts thick cables with no modifications necessary, the quality of our plating is second to none, carried out by a company with 50 years experience in this field. There is no better mains extension block on the market that will provide a good performance at such a good price.
Mains Blocks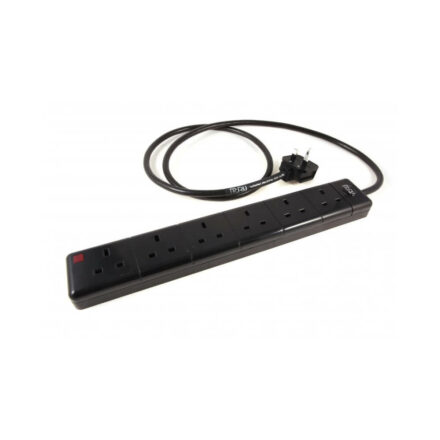 An audiophile grade mains extension block now improved with filtered mains plug and filters inside the block itself. Standard Cable Length is: 1 Metre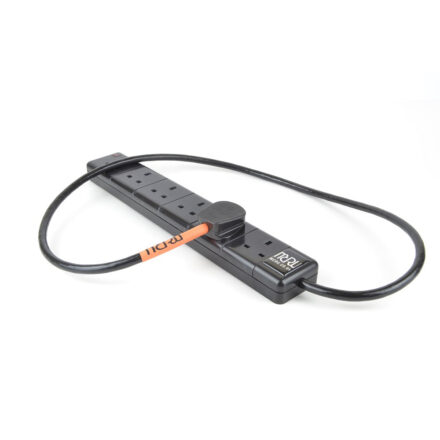 Hi-Fi World Recommended
Silver Plated Rails
Belden 19364 Cable
"NEW" Up-Graded Filtering System
1 metre long as standard