As much as it is a superior product, the user of the product seems to expect a further "better" quality. In addition to the recent availability of AC ENACOM-Limited-Edition, this time Speaker ENACOM-Limited-Edition has been produced for the suggestion and the request from royal ENACOM users who want the ultimate sound quality. The speaker ENACOM-Limited-Edition is made out of assembly of many of selected and special made materials for the ultimate sound quality in response to a demand. Therefore, it is the product being sold out when the supply of materials last. Highly recommended!
•Wire: Oxygen-free purest PCOCC copper and directional
•Terminals: Custom made Banana in purest PCOCC
•Spade terminals is also available on order.
Pre-Owned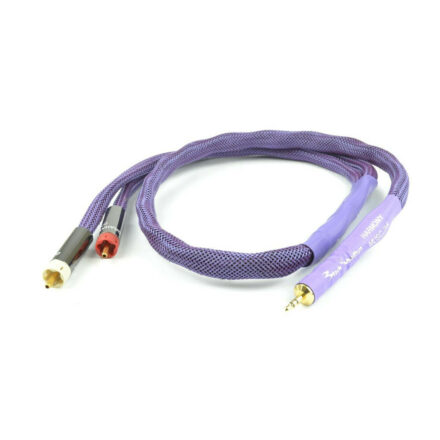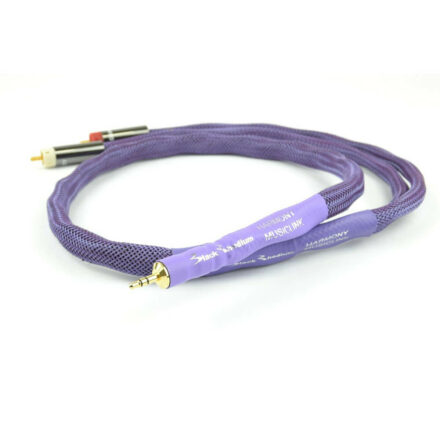 BRAND NEW WITH BOX
1 METRE LONG
STEREO 3.5MM JACK TO 2 RCA'S
RETAIL PRICE £370
MINT CONDITION WITH ALL ORIGINAL PACKAGING

THE ONE FOR SALE IS BLACK

APPROX. 12 MONTHS OLD
£11,695 LIST PRICE WHEN NEW
What happens when phenomenal power meets refined delicacy?..... This. Imagine the raw, thundering power of the Niagara Falls. Then picture the intricate delicacy of a single snowflake. Takes quite a jump in perception, no? For the D200i it's a breeze. Designed to balance phenomenal strength with elegant finesse as effortlessly as does nature, this stereo power amp packs the most erudite of punches – like having your socks blown off with aerodynamic precision. When it comes to rhythm it's as sure-footed as a racehorse, and quick as a cheetah on the attack when needed. But give it a chilled-out track and see how effortlessly it kicks back and goes with the flow. Authoritative and yielding. Relaxed and meticulous. These things shouldn't go together. But do.