The MYDAC II is the first digital-to-analog converter using MODR (Musically Optimized Digital Reconstruction). Designer Michael Yee's digital reconstruction technology is software driven, executed with an FPGA (field programmable gate array), which effectively minimizes jitter and intercepts the digital signal as it comes into the DAC. Furthermore, the FPGA provides a proprietary pre-emphasis conditioning of the signal before the DAC chip (the DAC chipset is the Texas Instruments PCM1798, delta sigma) to remove the DAC's effect on quantization error.
After the DAC chip, an analog stage provides de-emphasis prior to output. MODR was developed to significantly improve the low-level resolution. Basically, it is a reconstruction technique that alters only the sub-quantization changes in the signal. MODR is highly optimized for musical signals.
The MYDAC II features three inputs: The S/PDIF coax input allows all sample rates between 32 kHz-192 kHz and resolution from 16-24 bits. The TosLink optical input allows up to 96 kHz and is ideal for use with Airport Express and Airplay. The MYDAC II supports up to 48 kHz/16-bit sample rate for USB input from a computer-based music server.
The ability to recover low-level musical, textural and spatial information buried in digital music files allows the MYDAC II to reveal new levels of musical information and enjoyment. The design allows future upgradability, but the strength of this new technology is the unmatched "analog-like" sound it creates with existing Redbook CD, compressed digital music files such as MP3, and internet music sources. The results are stunning. Listeners expecting to hear the equal musicality of LP experience fidelity only reserved for analog master tape. This digital reconstruction technology is a game changer. Even compressed audio can sound natural.
Specifications
| | |
| --- | --- |
| Three digital inputs | S/PDIF for up to 24bit/192KHz files, Toslink for up to 24bit/96KHz files, USB for up to 16bit/48KHz files |
| Frequency response | 20Hz – 20KHz |
| Output voltage | 4 volts |
| Output impedance | 100 Ohms |
| Distortion | .02% |
| Dimensions | 9 7/8"w x 9 7/8"d x 2"h |
| Weight | 3.4 lbs |
| Warranty | 3 years |
Dacs & Headphone Amps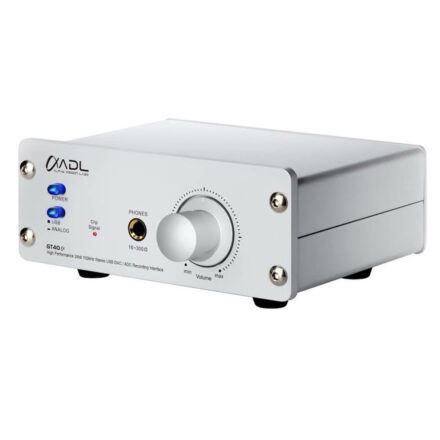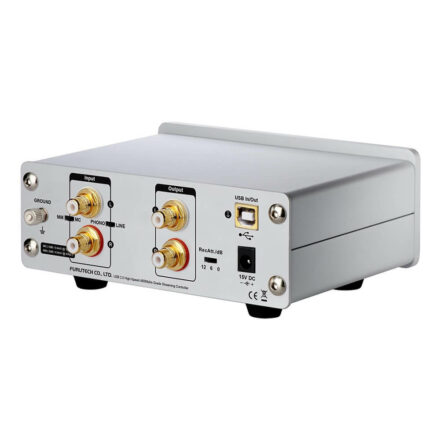 1 UNIT EX-DEM MINT WITH FULL WARRANTY
New model now in stock
High performance
DAC + ADC + Phono Stage
Headphone Amplifier