The Limetree bridge requires 5V DC input, our fully regulated linear power supply improves the sound of anything powered by it, proven by 100's of customer feedbacks, numerous 5 star reviews and awards. The power supply ships with the correct connector to attach to your Limetree, a detachable power cord is included to suit your country.
The power supply is built to order for any country in the world and is supplied with a power cord to suit your country as standard. Typical lead time 3-4 days.
100% satisfaction or your money back.
IFI Audio Range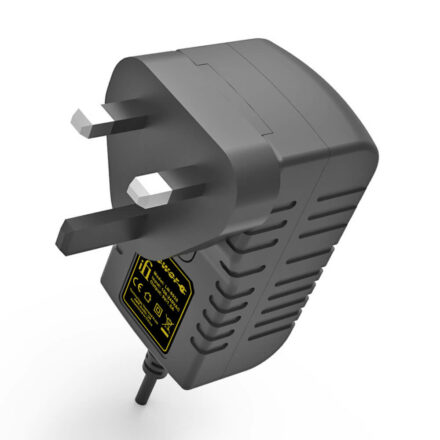 When is a plug no ordinary plug? When it's an iFi iPower. Use an iPower to replace your regular power supply for clean, noise pollution free power.
Technical Notes: Click here to download
1 unit USA sockets
Box included
Basic power lead supplied