Tellurium Q put years of research and development into every product.
Tellurium Q's philosophy is to only release a product that they believe is to be of the best quality in that price range. Here at MCRU, we hold the same standard for our 'house' products.
Mains Cables R Us is an authorised stockist of Tellurium Q cables, and we keep their full cable range. We have demonstration sets that we can send out for evaluation, so please contact us to discuss your needs.
We use these cables in our own system, so we know just how good they are; and there is a 30 day money-back guarantee offered on everything we sell, providing total peace of mind.
Read more about the Tellurium Q Ultra Blue II Jumper Cables here at Tellurium Q website
PLEASE NOTE DISCOUNT CODES CANNOT BE USED WITH ANY TELLURIUM Q PRODUCT
Loudspeaker Cable
Conductor:  7N Cu D.U.C.C Stressfree 0.37mm x 50strands x 2 cores)
Insulation: PTFE Teflon tape + Polyethylene resin
1st Sleeve: Hybrid polyolefin (with tungsten & amorphous powder)
Shielding: Noise Beat Tape + Copper clad mylar tape
2nd Sleeve: High molecule polyolefin
Outer Shielding: UEW braided wire
Outer Sleeve: UV resistant Polyurethane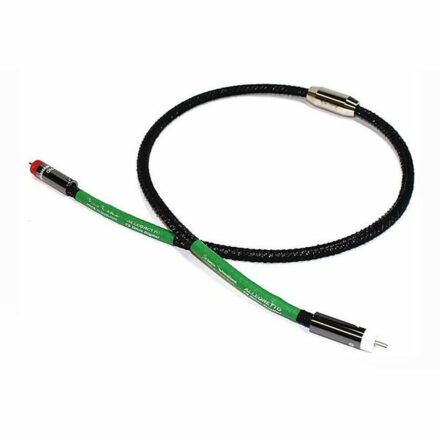 WAS £210 NOW ONLY £105

2 x o.5m available
Black Rhodium Allegretto digital cable provides a high quality solution to digital audio components with a 75 ohm connection. Tightly braided screen protects against RFI, and Vibration Stabiliser reduces micro-vibrations that can distort your music.