Top quality Japanese connectors from Neotech.
Made from the purest and best copper available UP-OCC, cryo treated to improve conductivity and featuring a unique cable clamping system.
These connectors take some beating.
IEC & Fig.8 Connectors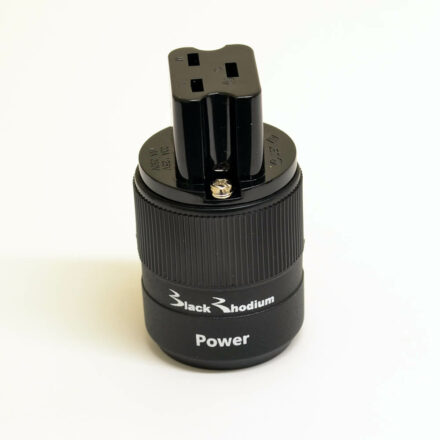 Rhodium plated audiophile quality C19 IEC connector in stock at MCRU.
Brand new IEC connector from Black Rhodium. Featuring rhodium plated copper contact pins and large cable entry receptacles, quality engineering and robust construction.