In our quest to provide all hi-fi enthusiasts with a top quality extension bar/block that is sensibly priced and above all provides an immediate sound quality improvement we set about designing one to add to our "7 series" group of cables. The No. 79 is based on a tried and trusted aluminium lined design (strong enough to withstand being stood on by mistake although we don't recommend trying it). In addition the on/off switch and neon light are dis-abled as this has been proven to be detrimental to sound quality.
We often read discussions about star earthing and surge protection, often these debates end in hostility and strong dis-agreements, MCRU don't believe star earthing makes any difference to sound quality whatsoever and surge protection often robs the system of dynamics as it is one more circuit for the current to pass through.
The No. 79 features our bespoke internal filtering, inside the block itself and the mains plug, german manufactured filter units are installed and have proven to be an effective barrier to stop RFI. Radio waves often travel along wires which can result in serious degradation to sound quality.
The cable is soldered directly to the internal rails using audio note 6% silver solder, 7N quality japanese cable feature DUCC copper we have not heard anything better. Top quality silver plated UK mains plug fitted with a hi-fi tuning supreme3 fuse.
Standard cable length is 1 metre (no shorter length is possible).
MCRU are confident this is the last mains hub you will ever need. Available with 4, 6 or 8 sockets.
Mains Blocks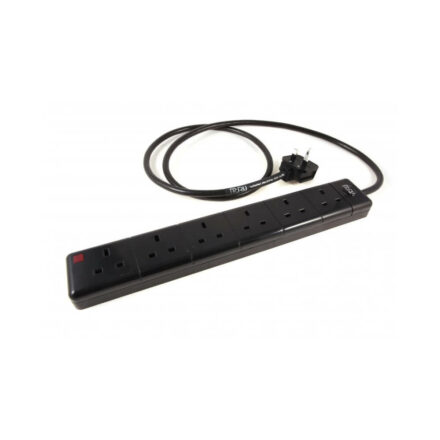 An audiophile grade mains extension block now improved with filtered mains plug and filters inside the block itself. Standard Cable Length is: 1 Metre