The original No. 2 used Furutech's Alpha 3 cable which was dis-continued some time ago. Now it has been re-introduced we can once again go back to the original recipe!
FP-Alpha 3 cable uses UP-OCC cable which is the purest and best copper for audio use we know of. Serious audiophile performance. The cable is professionally terminated with a Furutech F1-1363 Gold Plated Mains Plug fitted with a HI-FI TUNING AUDIO GRADE FUSE.
At the equipment end we fit an IeGo Dreamworks new design gold plated audio grade IEC connector, a serious cable at a not so serious price. One metre long as standard.
The IeGo iec connector may not be a well known name but the performance speaks for itself. Using a copper base for the contact pins, acid bathed to remove impurities then cryo treated to relieve internal stresses in the materials and finally vapour deposited gold plating to offer a truly stunning connector able to compete with the best models around. The connector is also a very tight fit in the IEC socket on your equipment so loose fits and wobbling parts are non-existent.
Optimise the power supply to any equipment with an IEC socket, improve sound and picture quality by using the best available mains lead possible.
Mains Leads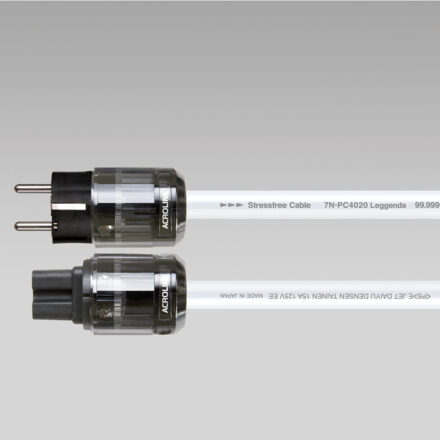 Acrolink 7N-PC4020 Legenda is a 3x14AWG power cable, made with 7N copper conductors for phase and neutral, 5N for ground. The terminals have metal elements silver-plated and perodized. 1.5m fitted with a Schuko plug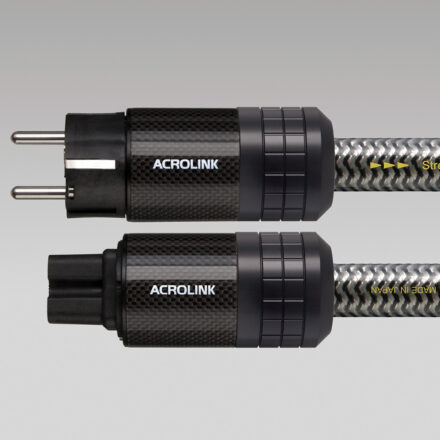 Acrolink 7N-PC8100 Legenda is a 3x10AWG power cable, made with 7N copper conductors for phase and neutral, 5N for ground. The terminals have metal elements silver-plated and perodized. 1.5m fitted with a Schuko plug