The function of the Base is to capture and direct energy efficiently to various configurations of BR Pads. Product sheet here.
For BR.Base 3 and 4 the plate elements are suspended to further separate the equipment from the supporting  surface.
All options use BR Pads between the bottom of the equipment and the top surface of the Base to decouple the equipment and dissipate transmitted energy.
A Base 3 accepts components up to 20kg weight on four feet support.
A Base 4 accepts components up to 30kg weight on four feet support.
Works with standard supports, racks and furniture to give enhanced performance plus a solutions can be implemented over time from a single component right up to a complete system.
BR.Base 3 layer with
4 BR Pads RRP £900
440 x 360 x 18mm
£750 ex-VAT
BR.Base 4 layer with
4 BR Pads RRP £1050
440 x 360 x 23mm
£875 ex-VAT
DAC AND LAPTOP NOT INCLUDED
Equipment Supports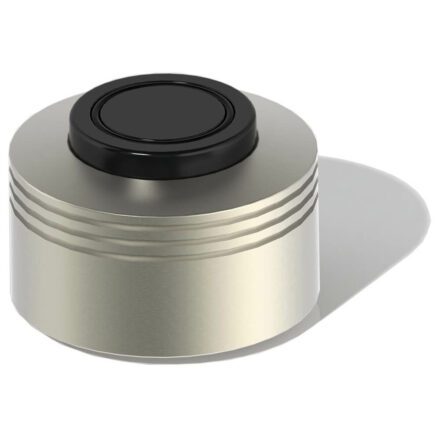 Alto-Extremo Isolation Supports
Equipment feet with many nuances in detail and an excellent performance. The energy from the device can be removed easily and in this corpus will then be reduced without vibrations that penetrate the underground. In combination with the optimised footprint these absorbers are a good medium to facilitate a better acoustic pattern to Hifi-devices, especially turntables, CD-players, tube devices and preamplifier as well as loudspeaker will benefit of them.