If like us you have 1000's of CD's, SACD's, XRCD's, CD-R's and cannot be bothered with ripping them all to a hard drive and what is computer audio anyway? That is the question we are asked very often. There are very few "good" optical disc transports available now due to the demise of the CD, any company brave enough to manufacture one when "streaming" seems to be taking over would only survive by making a model that out performs everything else even up to the very highest level.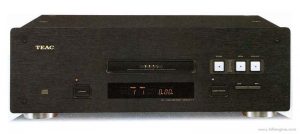 TEAC did it with their VRDS-1 transport, dis-continued many years ago but it was a horrible brown colour hardly a match for todays wife friendly hifi system! A good CD transport with a separate DAC (to convert the digital signal from the CD to analogue to go into your amplifier) has always been considered o be the optimum way to listen to CD's and other optical discs.
What is there for today's die hard audiophile who wants to get the very best performance from his humble CD collection (often interspersed with SACD and DVD audio and maybe a few exotic formats like XRCD and HDCD).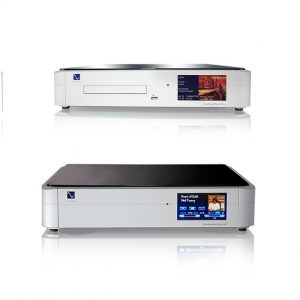 The PS Audio DirectStream Memory Player has arrived. Audiophiles of a certain age who have longed for the very best transport but not at the high prices asked for by competitors can now breath a sigh of relief (MCRU included) as this player is it.
Locked inside your CD, HRx, BluRay, and SACD collections is a wealth of music you've not yet heard. The DirectStream Memory Player uncovers the musical treasures long-buried in your library. Eight years in research, two years in development, the DMP is our crowning achievement in musical reproduction of optical media. Breathe new life into your CD collection played through any DAC. Send the raw DSD layer of SACD into your DirectStream or DirectStream Junior DAC so you can hear, for the first time, what's long been unavailable to external DACs in these high resolution discs.
Demonstration models are available, the unit is paid for and sent to you for listening in your own system for 30 days, if its not for you we will arrange collection and refund your money the day the player is returned.
Full technical specifications are on the PS Audio website, if you crave the best possible sound quality from your disc collection this combination will be your last purchase, infinitely up-gradeable using software downloads and firmware up-grades neither player or DAC will ever be out dated. Every PS Audio up-grade improves the sound so the best just keeps on getting better.  One thing is guaranteed when owning this combination, you will be buying more SACD's and exploring your existing collection to re-visit your favorites and hear what's really on the disc!
Get in touch with us for a demonstration of this remarkable system.