A limited edition (only 30 made) MCRU mains power lead from the North West Audio Show.
Constructed using IsoTek Systems gold plated iEC connector (retails on its own at £75) with a gold plated MK Toughplug fitted with gold plated bussmann 13A fuse and silver plated 2.5mm sq shielded cable, nothing comes close to this performance wise for the same price.
The mains lead is 1 metre long
Ultimate Range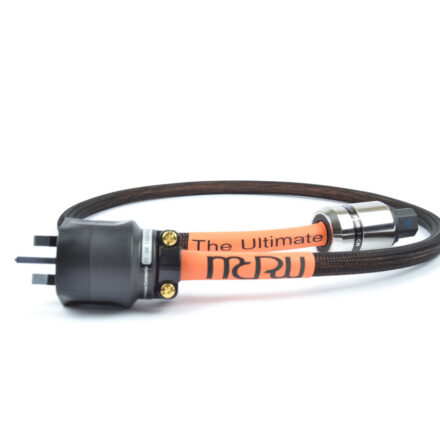 2 available ex-dem mint condition
1.5 metres long
No other offers apply
New 2021 design
5.6mm2 conductors
Quantum technology
Filtered plug and IEC
Carbon braiding
SR Orange fuse
Pure 5N silver conductors with Furutechs top of the range carbon fibre XLR connectors.