MCRU have compiled a true audiophile grade DIY mains power lead set. Featuring quality german made 3 core shielded power cable using 2.5mm sq conductors and a martin kaiser german IEC connector, finally our reference mains plug with silver plated fuse, fits the LAPP cable perfectly.
The set includes a 1 metre length of cable, if you need longer just add using the menu.
This is a DIY set so you need to wire it up yourself or consult an electrician if not sure.
The tinned copper braiding is connected to the earth pin at the mains plug end and trimmed off at the IEC end to form a faraday cage effect to trap mains noise and keep it away from your equipment.
MCRU DIY MAINS LEAD SET | 1 METRE OF LAPP 2.5MM SQ CABLE | UK MAINS PLUG WITH SILVER PLATED 13 AMP FUSE | KAISER GERMAN IEC | EU SCHUKO | AUS | USA PLUG IF REQUIRED NO EXTRA CHARGE, NOW UP-GRADED TO INCLUDE SILVER PLATED CABLE END SLEEVES
True audiophile quality for £20.00!
Mains Leads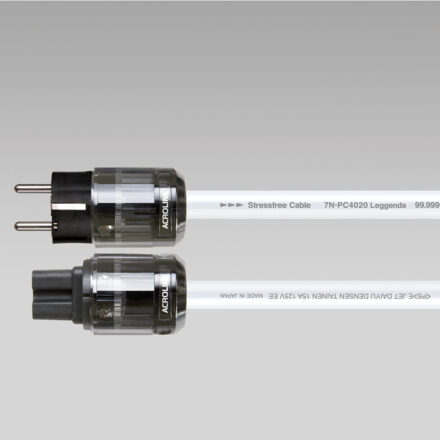 Acrolink 7N-PC4020 Legenda is a 3x14AWG power cable, made with 7N copper conductors for phase and neutral, 5N for ground. The terminals have metal elements silver-plated and perodized. 1.5m fitted with a Schuko plug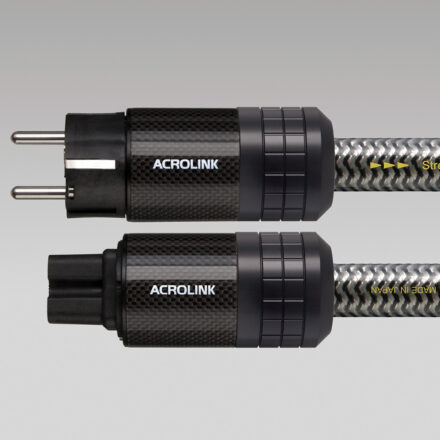 Acrolink 7N-PC8100 Legenda is a 3x10AWG power cable, made with 7N copper conductors for phase and neutral, 5N for ground. The terminals have metal elements silver-plated and perodized. 1.5m fitted with a Schuko plug