If you need an extension cable for your server or DAC or anything connected using the standard 2.1mm or 2.5mm DC plugs we now have the ideal cable to use. Constructed using quality cabling and terminated either end with the Oyaide gold plated DC connector.
We offer an audiophile DC power cable terminated either end with the Oyaide gold plated DC plug, either 2.1mm or 2.5mm centre hole, we can wire the plug centre pin positive or centre pin negative, as standard it is wired center pin positive. We also offer various grades of cabling allowing you to choose your preferred alloy.
Standard length is 0.5 metres long. We only use pure silver cable sourced from Japan in our silver version, it is sleeved in ptfe and a black braiding for wear resistance.
Computer Audio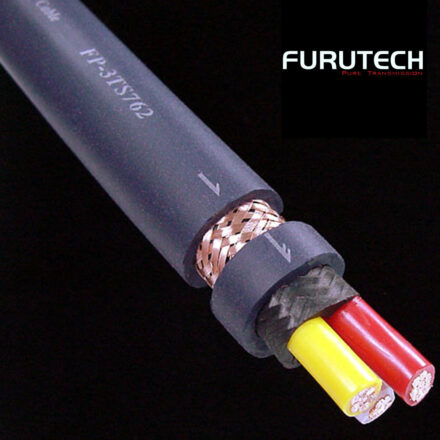 Very high performance mains cable.
Priced per 1/2m
3 conductors, dedicated to uncompromised Audio Applications, the FP-3TS762mtestifies to a manufacturing quality and a technicality that leaves no doubt as to the high-end positioning that Furutech wants to give it.