MCRU have sold literally 1000's of the standard Kaiser IEC connector, we now have available a 90 degree version where space is tight.
Usual quality german construction, all pins and contact screws silver plated by our specialist with over 50 years experience.
Silver is the best conductor of electrons known to man, silver plating improves conductivity.
IEC & Fig.8 Connectors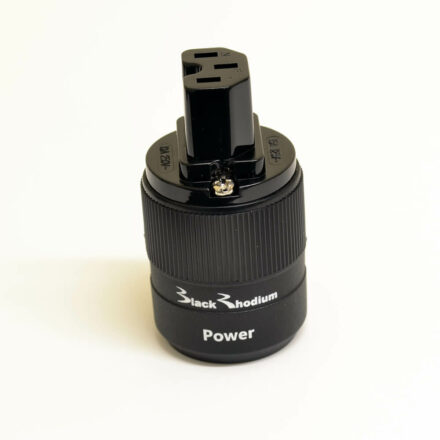 Brand new IEC connector from Black Rhodium. Featuring rhodium plated copper contact pins and large cable entry receptacles, quality engineering and robust construction.