Manufactured in the UK, oak cone feet are excellent for reducing resonances and micro vibration in your equipment, we recommend 3 to stop micro rocking, ours have no threaded holes as we believe securing them with a small piece of blu tac or glue gives the best performance. The cones are sold individually.
As reviewed in HI-Fi Choice magazine. The standard cone foot is made from hand turned oak.
The cones can be glued into place and will take well over 15kg in weight individually.
Sizes available are:-
15mm outside diameter x 10mm high
30mm outside diameter x 30mm high
50mm outside diameter x 30mm high
Equipment Supports
 3.5kg Load per Foot
 Self Adhesive
 Silicone Elastomer
These are e soft version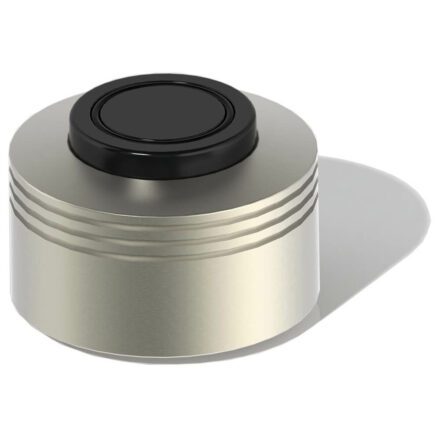 Alto-Extremo Isolation Supports
Equipment feet with many nuances in detail and an excellent performance. The energy from the device can be removed easily and in this corpus will then be reduced without vibrations that penetrate the underground. In combination with the optimised footprint these absorbers are a good medium to facilitate a better acoustic pattern to Hifi-devices, especially turntables, CD-players, tube devices and preamplifier as well as loudspeaker will benefit of them.