Top performance is assured from this premium German-manufactured IEC mains power connector. Improve the audio performance of even the most basic mains power lead by fitting the Martin Kaiser IEC plug.
All contact surfaces have been silver-plated and the plastic housing and pins have been deep cryogenically treated to relieve internal stresses.
We take the performance of all our products seriously in relation to cost, and this connector appears on many high-end audio mains leads.
A quality connector at a seriously competitive price.
Rated at 15 amps and with screw-down wire harnesses instead of soldered or wrap around, this connector is made from polyamide 6 for heavy-duty applications; the connectors require no modification to accept thick cables.
IEC & Fig.8 Connectors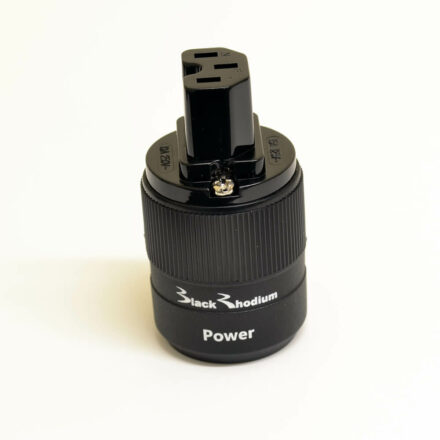 Brand new IEC connector from Black Rhodium. Featuring rhodium plated copper contact pins and large cable entry receptacles, quality engineering and robust construction.