The Cesti MB is Mark audio Sota's small size bookshelf loudspeaker utilizing our custom all-range symmetric driver technology to create a full range loudspeaker. A minimalist control network complements the custom driver, delivering music to the listeners while minimizing artificial processing. Laminated dual-core panels and polymers provide enclosures of maximum strength and acoustic stability. The result is statement-level sound quality for the discerning listener.
Features
BUILT FROM THE GROUND UP
MarkAudio-SOTA loudspeakers are built from the ground up, including the cabinets, crossovers and speaker drivers. Many manufacturers choose off-the-shelf components that aren't always a perfect match to their system design targets, MarkAudio-SOTA, purists by engineering standards, build their components to precisely match the specific design characteristics of the speaker systems.
ALL-RANGE DRIVER APPROACH
MarkAudio-SOTA's unique all-range approach offers the rich midrange that is typical of a wide-range single speaker design, while providing a full frequency range extending from 40Hz to 25kHz, and the high-impact dynamics of more typical multi-way speakers. Using a custom-designed, 110mm (Sota 11) wide-range acoustically-isolated driver, its low mass mixed-alloy cone provides superior transparency and detail.
SYMMETRICAL SOUND FIELD
MarkAudio-SOTA uses its own symmetrical technology. The dual, wide dispersion, shallow-profile cone drivers replace conventional cone-woofer and dome-tweeter combinations. With their matched dispersion and output characteristics, along with a minimal crossover slope, the two custom-made Sota drivers provide an audibly seamless integration between high and low frequencies. This integration results in a smooth, natural output and soundstage that affords a wider range of seating positions, allowing several people to hear a top quality performance at one time.
ADVANCED CABINET ENGINEERING
All Cesti enclosures are constructed from high-density fibreboard giving maximum acoustic stability. The rigidity and mass of the panels are carefully balanced to avoid audible resonances and provide our custom drive-unit with a solid platform. The Sota 11 driver works in the main vented enclosure volume. Our shallow waveguides are CNC machined into the front panel. The size and profile of these are designed specifically for the Sota driver to maximize positioning flexibility.
Technical Specifications
Small size full-spectrum bookshelf loudspeakers
Pre-Owned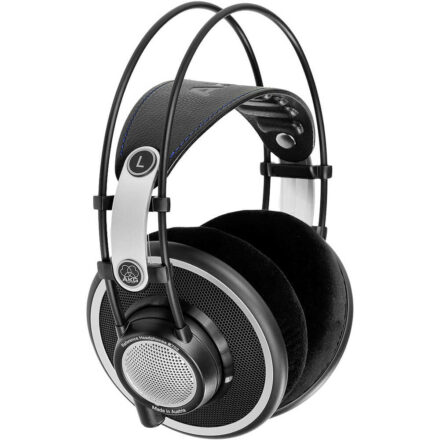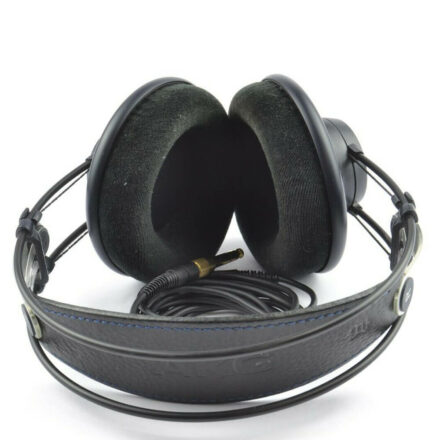 The AKG K702 are completely neutral open-back reference headphones designed for professional mixing and mastering. They don't emphasise anything. Everything is exactly as it is on your recording. The AKG K702 are a tool for creating music; AKG has been a recording-studio standard for microphones and headphones for many decades. GOOD CONDITION WITH CABLE STAND NOT INCLUDED NO ORIGINAL BOX