Available in 3 options to support weights from 320lbs (145kg) to 620lbs (280kg), the devices screw to the threads in the bottom of your loudspeakers to provide effective isolation and vast improvements in sound quality.
Titan Theis for speakers up to 125kg in weight (each speaker)
Titan Rhea up to 190kg
Titan Cronos up to 280kg
Loudspeaker Accessories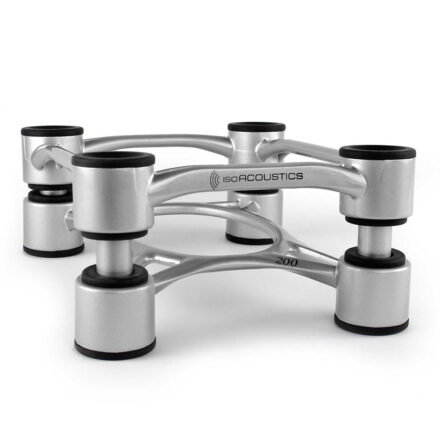 SCULPTED ALUMINIUM ACOUSTIC ISOLATION STANDS
Please note: price is for a pair To complement medium speakers weighing up to 35kg. Sculpted aluminum acoustic isolation stands designed especially for high end hi-fi bookshelf, desktop speakers, studio monitors, large speakers on floor stands, as well as under floor-standing speakers.