FEATURES
• Rhodium or Gold α (Alpha) Pure copper main Conductor (t:1.2 mm)
• Cover material: Polycarbonate cover
• Body material: Nylon/fiberglass body
• Specified for wire diameters of 2.8mm or 5.5 Sq.mm/10AWG Max. (set screw)
• Dimensions: FT-UKS (R)/(G)—50.0mm (L) x 50.0mm (W) x 25.5mm(H)
• Furutech's total attention to detail and build quality extends right down to a specially designed patent-pending pressure plate that increases the contact area of the Alpha Conductors.
Mains Wall Sockets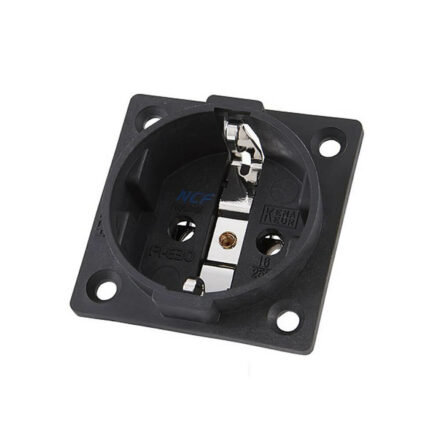 This is a schuko socket to accept a schuko mains plug, you will need the appropriate chassis to connect it to.