Volume One of Octave Records Audiophile Masters contains ten of the best recordings we have ever made. From the beautiful piano stylings of Don Grusin, the rich and fiery guitar work of Kyle Donovan and Taylor Sims, the soul-searching beauty of Cellist Josh Halpern's bowing, to the ethereal beauty of Saffron from The Color of Music, this collection of original DSD recordings is a hand-curated sonic delight.
Volume One of the Audiophile Masters has something for every music lover that wants to stretch the sonic limits of their system. Recorded exclusively on the multitrack Sonoma DSD and mastered by Gus Skinas, each of these musical gems will become essential listening material.
Included in this release is a dual-layer SACD disc playable on any transport or CD player, plus a DVD data disc containing all the master files, and a 40-page full-color booklet with artist and track information as well as session photos. It is also available as a download.
This is one limited edition release you do not want to miss out on.
About the artists
Don Grusin's Willow Dance and Gabriel Mervine's Feel are two of the finest from their Octave releases. And then there's the sonic wonder called Saffron, based on immersion into the synthesis of The Color of Sound. This is one track you've got to hear on the best sound system you know of. Challenging. Stunning. Ekaterina Kotcherguina and Jessica Nilles Kressin of Duo Azure perform a challenging classic from Clara Schuman, Sechs Lieder, Op. 23, no. 1. Recorded live in the studio directly onto the Sonoma DSD system, this amazing music will melt hearts and give your system's dynamics a challenge as Ekaterina gives it all she's got. Flying Blind was curated from Clandestine Amigo's first album, Temporary Circumstances, and still, we find it to be one of the best vocal recordings we have in our collection of musical treasures. Percussionist Carl Dixon reminds us what great rhythm has to offer in this Costa Rican-inspired gem, and then it's on to Mozart's Milanese Quartet No. 6 in B flat major, performed by a lovely string quartet lead by an exceptional American Violinist, Yumi Hwang-Williams. Listen to the energy this group offers us, captured live in the studio through Manley vacuum tube electronics directly into the Sonoma pure DSD recorder. The more you listen, the more you will find that Audiophile Masters, Volume One, is a must-have hand-curated treasure.
This is a limited edition, so don't miss out.
Track Listing
Bill Kopper- guitar Bill McCrossen- bass Raoul Rossiter – Modern Art
Taylor Sims- guitar Taylor Sims- guitar – The Hitchhiker
Don Grusin – Willow Dance
Gabriel Mervine- trumpet Tom Amend- piano Seth Lewis- bas – Feels
Kimba Arem- bull roarer Jesse Manno- doumbek overtone sin – Saffron
Jessica Nilles Kressin- piano Ekaterina Kotcherguin- voice – Sechs Lieder Op. 23 no. 1 – Was weinst du Blümlein
Bill Kopper- guitars Carl Dixon- percussion – Terra de Milagros
Clandestine Amigo – Jessica Carson- piano voice Giselle C – Flying Blind
Carl Dixon- percussion – Tambores de Natureza
Yumi Hwang-Williams- violin Magee Capsouto- violin Lauren – Milanese Quartet No. 6 in B flat major KV 159 2nd movement
Music SACD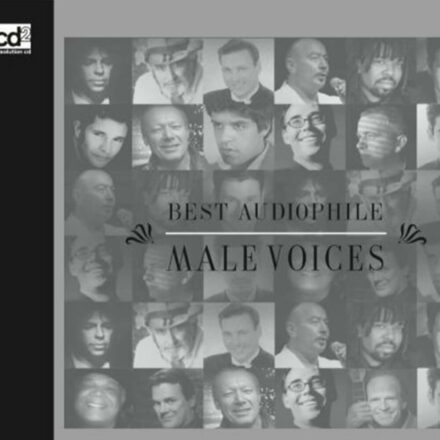 What is XRCD? Basically once you have heard it you will be buying as many as you can find!
XRCD is short for extended resolution compact disc. Sound quality has to be heard to be believed. One of the best range of optical discs ever invented in our opinion. We have a wide selection of titles please inquire for a list.