Interconnect cables or phono leads come in all shapes and sizes, MCRU have developed The Ultimate interconnects to out-perform all comparable cables at up to 3 times their cost and possibly above that. We have used 100's of cables to connect our equipment over the last 30 years, The Ultimate is we consider rather exceptional as it offers high end performance without the usual associated high end price tag.
Featuring 5n (99.9999%) pure silver conductors terminated with the pure silver AECO RCA connectors, and finally sheathed in a special carbon mesh weave to eliminate any interference (RFI/EMI) .
Like out Ultimate mains lead, The Ultimate interconnect will offer your system an instant sound quality up-grade.
The Ultimate interconnect is a 1 metre stero pair as standard.
Available in longer lengths using the drop down menu, please note when adding extra cable the system will automatically add the required amount of carbon sleeving, so if you require a 2 metre stereo pair of interconnects just add 1 metre.
The Ultimate Range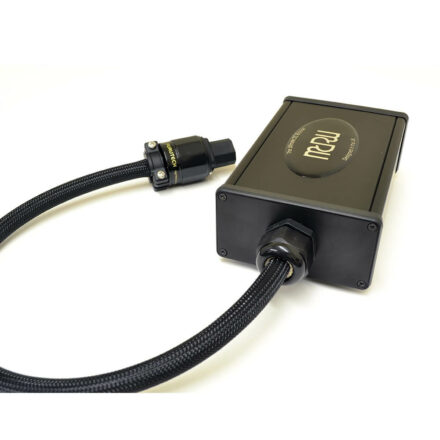 Designed in the UK, the MCRU is a tried and tested design able to improve sound quality by removing harmful DC from your mains, reduce transformer hum from your system, proven by existing customer feedback. New model with in-line capability, simply plug your existing power cable into the unit and plug the other end to your equipment.