As a result of a reduction in material costs and bulk purchasing of connectors and cable we have substantailly reduced the price of The Ultimate Interconnect. Now also available fitted with WBT pure silver RCA plugs.
Interconnect cables or phono leads come in all shapes and sizes, MCRU have developed The Ultimate interconnects to out-perform all comparable cables at up to 3 times their cost and possibly above that. We have used 100's of cables to connect our equipment over the last 30 years, The Ultimate is we consider rather exceptional as it offers high end performance without the usual associated high end price tag.
Featuring 5n (99.9999%) pure silver conductors terminated with the pure silver Eichmann Bullet Plugs, all DCT (deep cryo treated) by Frozen Solid and finally sheathed in a special carbon mesh weave to eliminate any interference (RFI/EMI) .
Like out Ultimate mains lead, The Ultimate interconnect will offer your system an instant sound quality up-grade.
The Ultimate interconnect is a 1 metre stero pair as standard.
Available in longer lengths using the drop down menu, please note when adding extra cable the system will automatically add the required ammount of carbon sleeving, so if you require a 2 metre stereo pair of interconnects just add 1 metre.
The Ultimate Range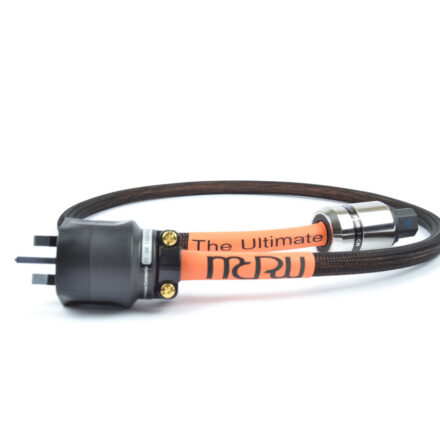 2 available ex-dem mint condition
1.5 metres long
No other offers apply
New 2021 design
5.6mm2 conductors
Quantum technology
Filtered plug and IEC
Carbon braiding
SR Orange fuse
Pure 5N silver conductors with Furutechs top of the range carbon fibre XLR connectors.