SUPRA USB 2.0 Cable Starting at 0.7 metres in length, longer lengths will be added shortly.



High Performance, High Speed, type A-B
A flexible cable with dual screens for the best RF pick-up protection. One twisted pair for data and one twisted pair for power, individual screens for minimal interference. Low capacitance and efficient noise rejection maintain signal integrity in the long run interconnects. PE-insulated wires with correct 90 Ohms impedance design.
24K gold plated and shielded connectors. The connectors are molded to withstand tough applications and long term use. Handles high speed 1200 Mbps data transfer up to 15m.
While USB 2.0 and 3.0 are compatible, USB 3.0 is a dual-link system not used for USB Audio.
Available in standard lengths of 0.7m, 1m, 2m, 3m, 4m, 5m, 8m, 10m, 12m, 15m
Here is a link to a reecent review in What Hi-Fi
| | | |
| --- | --- | --- |
| | | In the November 2012 issue of What Hi-Fi, the Supra USB cable won a convincing 5 stars review – it was compared against Audioquest Cinnamon USB (£59 and 4*), Clearer Audio Silver-line USB (£40 and 3*) and Russ Andrews Kimber USB (£52 and 4*). <View test> |
Computer Audio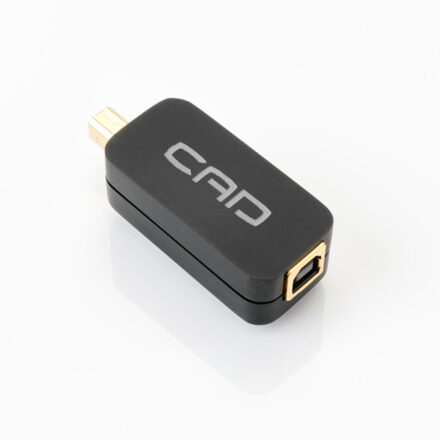 The new CAD USB Filter replaces the USB I cable. The Filter employs the same patented filter technology, developed in-house by Scott Berry, as used in the new USB II-R cable. The CAD Audio USB Cables are optimised specifically for audio use in conjunction with a USB Digital to Analogue Converter.