An essential part of lossless data transmission is to prevent the light reflections that occur outside the core-centred transition between plug and jack. This is ensured not only by the refined front surface but also by the deep black housing of the plug.
Experience has shown that light reflections are absorbed by an absolutely black environment.
We have therefore deliberately decided against "high-end" metallic surfaces of the connector body, as these have a negative influence on the light beam.
Specifications
Low weight and exact fit ensure a long-term perfect fit in the socket.
The result is a crystal-clear, natural and breathtakingly authentic sound, even at high volumes.
Lengths: 0.5 to 20 m, special lengths on request
Connector type on both sides: Toslink
Inner conductor material: polymer optical fibre
Cable diameter: approx. 3 mm
Minimum bending radius: 30 mm
Attenuation: < 0,160 dB/m at 650 nm
Digital Cables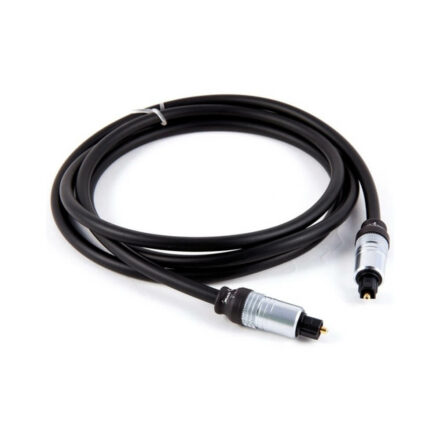 # DCT Treated Twice # Designed in the UK # Stunning Performance