Featuring the ETI Research Nexus silver plated RCA connectors which are built to exacting standards and sonically out perform most other connectors within their price range.
Pure silver wiring encased in ptfe insulation with our carbon infused braiding to combat the effects of RFI, full money back guarantee if not delighted.
0.5 mtr pair £500
1 mtr pair £600
1.5 mtr pair £700
2 mtr pair £800
Ultimate Range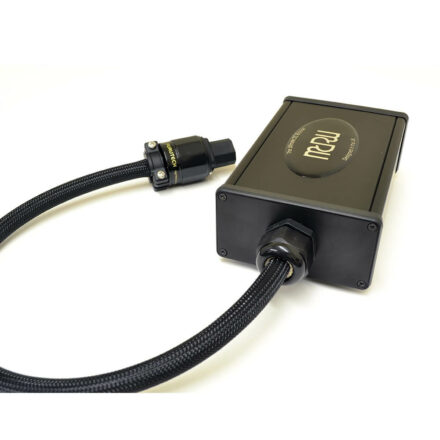 Designed in the UK, the MCRU is a tried and tested design able to improve sound quality by removing harmful DC from your mains, reduce transformer hum from your system, proven by existing customer feedback. New model with in-line capability, simply plug your existing power cable into the unit and plug the other end to your equipment.