The new No.4 power lead has come about because we were often asked why mains leads with 16amp connectors (C19) were so expensive. We have produced the No. 4 with shielded and screened cable to prevent RFI and a Furutech of Japan 16 amp C19 connector cryo tretaed as standard.
C19 connections are often found on mains conditioners and some power amps.
Inside both end plugs resides the MCRU special filtering system which enhances sound quality considerably, proven by existing customer feedbacks.
A top performing mains lead offering seriously good value for money. 1.2 metres long as standard.
Mains Leads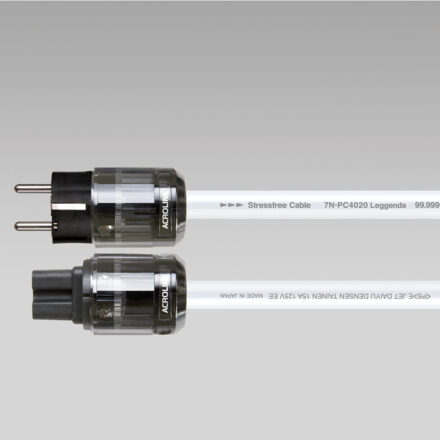 Acrolink 7N-PC4020 Legenda is a 3x14AWG power cable, made with 7N copper conductors for phase and neutral, 5N for ground. The terminals have metal elements silver-plated and perodized. 1.5m fitted with a Schuko plug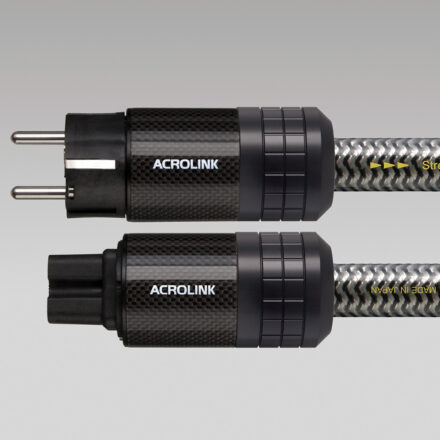 Acrolink 7N-PC8100 Legenda is a 3x10AWG power cable, made with 7N copper conductors for phase and neutral, 5N for ground. The terminals have metal elements silver-plated and perodized. 1.5m fitted with a Schuko plug