MCRU introduce our own branded DIY mains power lead set for use in Europe and the UK (it is perfectly legal to use schuko plugs in your set up as long as your mains power block or conditioner is plugged into the wall socket with a fused UK mains plug). The specification of our connectors is simple, pure copper which is No. 2 in the conductivity chart behind silver, and gold plating which is No.3. Gold plated copper has been in use since the 1970's in hi-fi and has stood the test of time for sound quality and durability.
Please read our technical paper on the conductivity of metals in hifi  here.
Simply put it allows the music to flow through and will enhance your listening pleasure as a result. For constructing your own power cables we have a proven range of mains cable off the reel and have listed the most popular ones below.
Belden 19364
Belden 83803
Supra lo-rad
Lapp Olflex
IEC & Fig.8 Connectors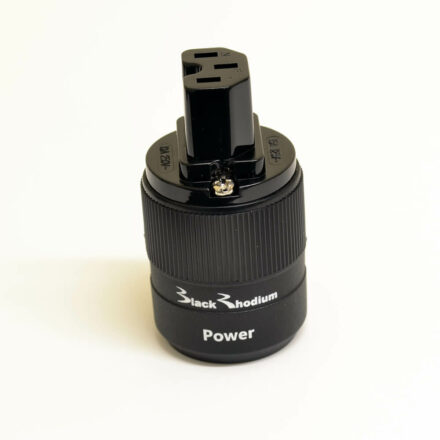 Brand new IEC connector from Black Rhodium. Featuring rhodium plated copper contact pins and large cable entry receptacles, quality engineering and robust construction.