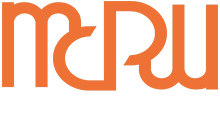 MCRU Audiophile Record Mat
£9.95
A no frills quality record mat manufactured in the UK.
The material used is a mixture of rubber and cork which is known to offer excellent anti-vibration properties and dampen the resonances from interaction between cartridge stylus and record groove.
Only logged in customers who have purchased this product may leave a review.
TRENDING VINYL ESSENTIALS
For over 25 years a turntable has resided in our reference system. There is so much information resting in those vinyl grooves and we want to help you retrieve as much of it as possible. We stock turntables by Clearaudio + Funk Firm as well as record cleaning machines and 100's of vinyl related accessories.

INTERNATIONAL DELIVERY
Fast and reliable delivery

30 DAYS RETURN
Consumer protection program


FEATURED PRODUCTS
The products every hi-fi enthusiast and Audiophile should own.
£12.00

Rated 4.75 out of 5