Exclusive large-format booklet with new art and an appreciation by Tom Schnabel (Rhythm Planet & KCRW).
Academy and Grammy ® Award-winning composer/arranger Michel Legrand (The Umbrellas of Cherbourg, Summer of '42, The Thomas Crown Affair) was not a household name in America in 1958, but he was renowned among musicians and a life-long fanatic of American jazz and its players. Legrand Jazz is the result of Legrand traveling to America and using his Columbia Records contract to enlist label mates (and soon to be legends) Miles Davis, John Coltrane, Bill Evans, Paul Chambers, Ben Webster, Hank Jones, Herbie Mann, Phil Woods, Donald Byrd, Art Farmer, Sheldon Powell, Teo Macero, Milt Hinton, Jimmy Cleveland, and others to record his fantastical reimagining of 11 jazz standards. Not merely content to lay down another Parisian hard-bop play-along, the 27 year old worked against type and expectations at every turn, creating a moody, idiosyncratic landscape for unusual call-and-response chase solos, washes of harp and vibes, and sultry horn canvases. Davis, Coltrane and the others manage to fall in with the diverse, mellow flow of Legrand's arrangements while keeping their unique musical voices.
Impex's pristine release was mastered by Chris Bellman on Bernie Grundman's All-Tube cutting lathe from a 2-track, all-analog mix down of the original studio work prints, made especially for Impex Records by Mark Wilder at Battery Studios in New York. The results are revelatory. The large recording space is captured in every detail, while Davis' full force dynamic variations come through with incredible veracity. The gentle ebb-and-flow of Legrand's parts highlight microtonal fluctuations on every track. You are along for a magic carpet ride of large jazz ensemble recording when you drop the needle into these grooves.
Packaged in meticulously recreated outer jacket in a gatefold with an original photo montage inside honoring Michel Legrand's masterpiece of reinvention and focused fan-boy enthusiasm.
Features:
• 33rpm 180 Gram Vinyl
• Mastered by Chris Bellman at Bernie Grundman Mastering
• Analog mix-down transfer of original 1958 work tapes by Mark Wilder at Battery Studios, New York, NY
• Pressed at Record Technology
• Gatefold jacket housed inside a resealable, protective plastic sleeve
• Exclusive large-format booklet with new art & an appreciation by Tom Schnabel (Rhythm Planet & KCRW)
Musicians:
Michel Legrand, conductor, arranger (All songs)
Side 1
1. The Jitterbug Waltz
2. Nuages
3. Night In Tunisia
4. Blue and Sentimental
5. Stompin' at the Savoy
6. Django
Side 2
1. Wild Man Blues
2. Rosetta
3. 'Round Midnight
4. Don't Get Around Much Anymore
5. In a Mist
Music Vinyl LP's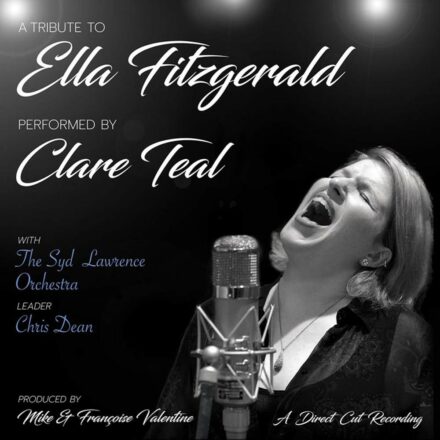 AAA 100% Analogue This LP was Remastered using Pure Analogue Components Only, from the Master Tapes through to the Cutting Head.
The album was rehearsed, mixed and cut directly to vinyl, ALL IN ONE DAY