This concentrate makes up to 5 UK Litres of solution when mixed with distilled water.
A new and revolutionary record cleaning solution developed after years of research by founder and analog devotee Martina Schoener. The cleaning fluid has the following features:
-Concentrated makes up to five litres of cleaning fluid when added to ordinary distilled water.
– Contains NO alcohol which can damage LPs.
– Use of environmentally friendly formula components.
– Dramatic increase in dynamic contrasts from LP playback.
– Improved bass response from LP playback.
– Vast improvement in overall soundstage clarity from LP playback.
– Increased stage depth and sense of musical ease.
– Substantial reduction in LP noise floor resulting in improved clarity and instrumental definition.
– Increased LP longevity.
Record Cleaning Fluids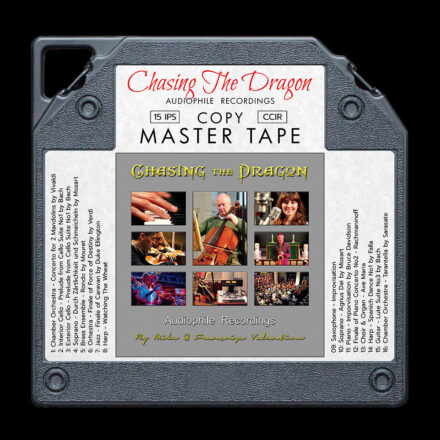 Master Quality Double Reel To Reel Tape! Exceptional Audiophile Sound as close to the Original Master Reference Quality as possible!
"Krushevo"
Opaque blue vinyl set Vlatko Stefanovski + Miroslav Tadic 45rpm 165gm 2LP set MASTERED BY BERNIE GRUNDMAN