Mastered by Kevin Gray at Cohearent Audio from the original analog tapes
200-gram gatefold LP plated and pressed at Quality Record Pressings!
She was the sultry film starlet-turned-torch singer-come-TV actress whose dusky alto captivated a generation. Julie London was "discovered" while running a department store elevator in Hollywood.
Just three years earlier the bountiful 15 year old, born Julie Peck to her parents, a song-and-dance duo of the vaudeville era, was singing on her parents' radio show. When she started working in the movies in the 1940s, she changed her name to London. During the course of a celebrated career in acting and music, she made more than 30 albums.
The sultry-voiced actress, who was once married to "Dragnet" producer-star Jack Webb, had a hit record with the 1950s single "Cry Me a River." The single debuted in 1955, sold three million copies and remained in demand into the 1960s.
Exotic and Latin albums were big deals in the 1950s and early '60s, and singers as diverse as Dean Martin, Lena Horne, and Peggy Lee were recording with castanets and bongo drums. Like Peggy Lee, London combines a restrained vocal approach with jazz phrasing and a cool attitude with icy sex appeal on this album of relaxing Latin standards. Julie does look beautiful on the cover, and the backup male "mariachi-esque" serenade ads to the romantic ambiance.
Speaking of the cover, expect only top-notch reproduction for our Analogue Productions reissue. Originally a single LP jacket, we've upgraded to a gatefold incorporating more original photographs provided by Universal.
London appeared in nearly two dozen motion pictures during the 1940s and '50s; she was best known to TV audiences as nurse Dixie McCall on the 1970s hospital drama "Emergency!" She was hired on "Emergency!" by Webb," her then-former spouse, to co-star with her second husband, jazz musician Bobby Troup. Troup, who composed the iconic musical hit "Route 66" played a doctor on the show and it was he who helped sign Julie to the Liberty record label.
Describing her smoky vocal style, London once said, "It's only a thimbleful of a voice, and I have to use it close to a microphone. But it is a kind of over-smoked voice, and it automatically sounds intimate." A style inimitable, in our estimation.
Track Listing
Side A
1. Frenesi
2. Be Mine Tonight
3. Yours
4. Besame Mucho
5. Adios
6. Sway
Side B
7. Perfidia
8. Come Closer To Me
9. Amor
10. Magic Is The Moonlight
11. You Belong To My Heart
12. Vaya Con Dio
Music Vinyl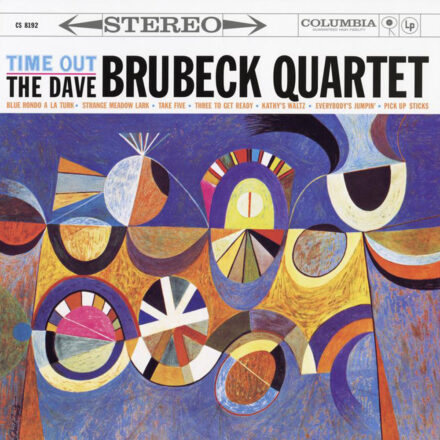 Analogue Productions and Quality Record Pressings present the definitive Time Out by The Dave Brubeck Quartet First time reissued as a gatefold jacket, with rare black and white photos from the Columbia Studios recording session. Heavy-duty chipboard shell stock by Stoughton Printing 200-gram, double LP set cut at 45 RPM by Bernie Grundman and pressed at Quality Record Pressings