John Prine — Self-titled 1971 debut by the American country/folk master singer-songwriter
180-gram 45 RPM double LP release from Analogue Productions!
Mastered directly from the original master tape by Ryan K. Smith
Pressed at Quality Record Pressings
Tip-on old style gatefold double pocket jackets with film lamination by Stoughton Printing
On April 7, 2020, John Prine died a victim of the COVID-19 pandemic after a storied career as a singer/songwriter. His first album, John Prine, released in September 1971, marked the beginning of Prine's long musical journey. But Prine's start as a talented songwriter began years before that in Maywood, Illinois.
Music journalist Erin Osmon, who traced the history leading up the album, spoke with Wisconsin Public Radio about the brilliance of Prine's songwriting and how he could write such memorable songs.
"I think he did it because he kept it simple. When we think about great Midwestern songwriters, of course Bob Dylan comes to mind. But you know, many people compared Prine and Bob Dylan when Prine's self-titled album came out," Osmon said. "But with Prine, there was such a sense of simplicity and modesty. Prine never wanted to alienate the listener. On the contrary, he wanted to invite as many people as possible. That's why he wrote such simple yet profound statements through his lyrics."
Prine's musical experience began when his older brother Dave introduced him to the Old Town School of Folk Music in Chicago. Prine met Ray Tate, the lead guitar teacher at OTS. Tate described Prine as a focused, dedicated student who wanted to learn fingerpicking and fingerstyle guitar.
Later Tate, and other instructors at OTS founded a club called the 5th Peg right across the street from the Old Town School, which is the first place Prine appeared on stage. One night a young arts critic from the Chicago Sun-Times, by the name of Roger Ebert, happened into the 5th Peg and caught Prine's set.
Music wasn't Ebert's beat. But after Ebert saw Prine's set, he felt moved enough to share the news of a new local talent," Osmon recalled. "And from there, all of Chicago took notice because Roger was a respected critic by then. He was a Chicago personality, and that made Chicagoans take note. After Roger's review, folks started trickling in. They wanted to be at the feet of the singing mailman."
Through some chance encounters, with singer-songwriter Kris Kristofferson and others, Prine wound up signed to Atlantic Records. Prine recorded his debut album at American Sound Studios in Memphis; the band for the recording was a studio session group called the Memphis Boys, the Memphis equivalent of the Los Angeles session band, the Wrecking Crew.
"They know that record labels hire them to make hits, and if they don't deliver on that, they fail," Osmon said. "They knew correctly that Prine's stuff was really about the lyrics. So eventually, they all kind of dove into the songs and paid close attention to the lyrics, trying to highlight the words as much as they could."
The album became an instant hit with songs such as "Illegal Smile," "Hello In There," "Sam Stone," "Your Flag Decal Won't Get You Into Heaven Anymore," and of course, the classic "Angel From Montgomery."
All the hallmarks of a top-notch Analogue Productions reissue are here for you to savor: Mastered directly from the original master tape by Ryan K. Smith at Sterling Sound and cut at 45 RPM. Pressed at Quality Record Pressings, and housed in tip-on old style gatefold double pocket jackets with film lamination by Stoughton Printing.
Track Listing
1. Illegal Smile
2. Spanish Pipedream
3. Hello In There
4. Sam Stone
5. Paradise
6. Pretty Good
7. Your Flag Decal Won't Get You Into Heaven Anymore
8. Far From Me
9. Angel From Montogomery
10. Quiet Man
11. Donald And Lydia
12. Six O' Clock News
13. Flashback Blues
Music Vinyl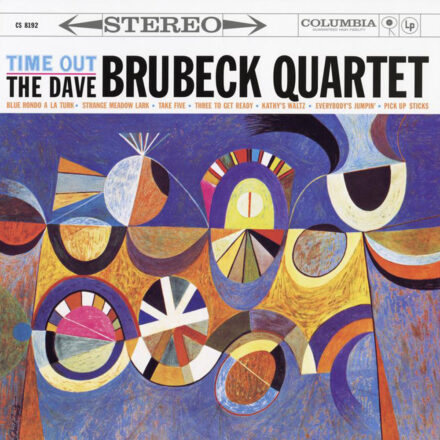 Analogue Productions and Quality Record Pressings present the definitive Time Out by The Dave Brubeck Quartet First time reissued as a gatefold jacket, with rare black and white photos from the Columbia Studios recording session. Heavy-duty chipboard shell stock by Stoughton Printing 200-gram, double LP set cut at 45 RPM by Bernie Grundman and pressed at Quality Record Pressings