Furutech are a manufacturer of ultra-refined analog, digital and video cables. They also specialise in creating high performance audio accessories and power cables.
Furutech solder's specification is to provide fast and sustained wetting on both copper and brass and it does this successfully. After five seconds, a measured spread area indicates total flux efficacy. Furutech solder is a cut above competitor products, as they require a higher flux content, leave more residue and have a poorer spread.
Read more here on the Furutech website
Audiophile Grade Solder
The same solder audio note use in their own products. Sold in 5 metre lengths off the reel.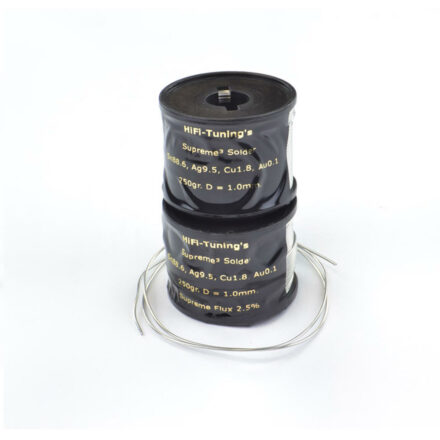 Audiophile grade silver solder
9.5% silver content
Price is per metre