Furutech introduce a mini size C7 (Fig. 8) connector for DIY mains leads both in gold plated and an NCF rhodium plated version. The usual Furutech patented cryo treatment has been applied.
The cable needs to be soldered internally, MCRU will include a short length of silver solder free of charge.
IEC & Fig.8 Connectors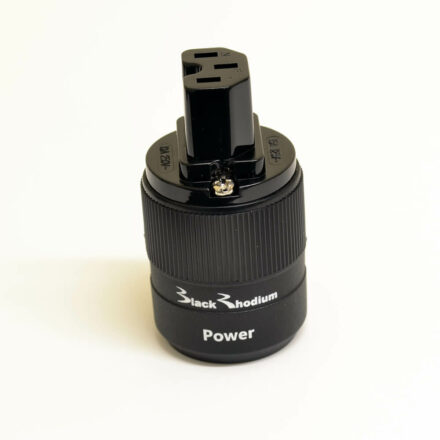 Brand new IEC connector from Black Rhodium. Featuring rhodium plated copper contact pins and large cable entry receptacles, quality engineering and robust construction.