RCA Living Stereo classical LPs — the gold standard for top quality orchestral performance and sound!
Remastered from the original master tape and cut at 33 1/3 RPM by Ryan Smith at Sterling Sound
Lacquers plated by Gary Salstrom, 180-gram pressings by Quality Record Pressings, gatefold jacket!
"These records are definitive." — Michael Fremer, editor, AnalogPlanet.com
Winner of a Gruvy Award, chosen by AnalogPlanet's editor, Michael Fremer, for vinyl records that are musically and sonically outstanding and are also well mastered and pressed. http://www.analogplanet.com/content/gruvy-awards
"These are the best vinyl releases of RCA LPs I've yet heard." — Jonathan Valin, executive editor, The Absolute Sound
"Grade A. Another triumph with ravishing string tone, so sweet and liquid it could've been poured from a jar. Not as spectacular as the previous two titles because the (mostly) Albéniz compositions aren't as consistently slam-bang dynamic, though when the music heats up so do the sonic thrills." — Jonathan Valin, The Absolute Sound.com, June 11, 2013. To read the full review click here: http://www.theabsolutesound.com/articles/sneak-preview-acoustic-sounds-rca-reissues/
This record includes Falla's Dance from the Three-Cornered Hat and La Vida Breve and Albeniz's Trina from Oberia. Transcribed for Orchestra by Arbos. Great performances and sensational sonics!
Among Spaniards there is no greater composer than Manuel de Falla — the tang of the country, the swirl of its landscape, the passion of its people are proudly stamped on every note he wrote. Goyescas, written in 1915 by the Spanish composer Enrique Granados, was the first opera performed in Spanish at the Metropolitan Opera in New York City at its premier in January 1916. The Intermezzo from the opera, inspired by the paintings of Francisco Goya, became a popular independent concert piece. Spanish composer Isaac Albéniz composed the Iberia suite for piano between 1905 and 1909. It was his best-known work and considered his masterpiece.
Track Listing
Side A
Granados
Goyescas: Intermezzo
Falla
La Vida Breve: Intermezzo and Dance
Dances From 'The Three-Cornered Hat
Side B
Albeniz
Iberia: Navarra
Iberia: Fete-Dieu A Seville
Iberia: Triana
Music Vinyl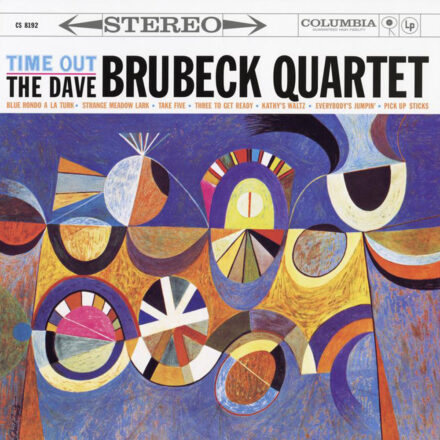 Analogue Productions and Quality Record Pressings present the definitive Time Out by The Dave Brubeck Quartet First time reissued as a gatefold jacket, with rare black and white photos from the Columbia Studios recording session. Heavy-duty chipboard shell stock by Stoughton Printing 200-gram, double LP set cut at 45 RPM by Bernie Grundman and pressed at Quality Record Pressings