It's rare when an Audiophile label steps out of its acoustic comfort zone and into the power and charged energy of a kick-ass rock band, but FoxFeather's The Nature of Things is the kind of release that gets music lovers talking and feet tapping. This is one hell of an album that we at Octave Records are excited to share with you. Brilliant songwriting, powerful vocals, and by far one of the best recordings we've ever made. The Nature of Things is a must-have musical treasure. Recorded exclusively in pure DSD, this remarkable work is destined to become a classic, one that'll be heard up and down the halls of audio shows the world over.
About Foxfeather
The band FoxFeather features Carly Ricks Smith (lead vocals), Laura Paige Stratton (Acoustic Guitar, Piano, Backing Vocals), Kate Farmer (Backing Vocals), Jay Elliott (Drums and Percussion), Blake Smith (Electric Guitar), Mark Dabrowski (Electric Bass), Oliver Jacobson (Fiddle), Eben Grace (Pedal Steel, Electric Guitar, Acoustic Guitar), and Eric Moon (Organ, Synthesizer). The band released their first full-length, self-titled album in October of 2016, and since then have been wowing crowds and building a huge following in Colorado and nationally. In this latest recording for Octave Records, The Nature of Things, songwriters Ricks Smith and Stratton have crafted a masterpiece—both musically and sonically.
Track Listing
The Nature of Things
Too Damn Small
Ghost of You
Is This Real
End of my Rope
24 Years
Lunatic
Way With Me
Fillin' Me Up
Lonely Feeling
Album Features
One pressing Austrian gold pressed dual-layer SACD
Pure DSD + PROMastered CD layers
DVD data disc containing DSD64, DSDDirect Mastered 192kHz 24 bit, 96kHz 24 bit, 44.1kHz 16 bit PCM
Pure DSD recorded on the Sonoma DSD system
DSD64, DSDDirect Mastered 192kHz 24 bit, 96kHz 24 bit, 44.1kHz 16 bit PCM download
No compression in the mastering process
CD layer of SACD playable on any CD player
Mastering monitored through the PS Audio DirectStream DAC
All tracks hand-curated on the Infinity IRSV in PS Audio's Music Room Two
Limited edition one-pressing physical media
Music SACD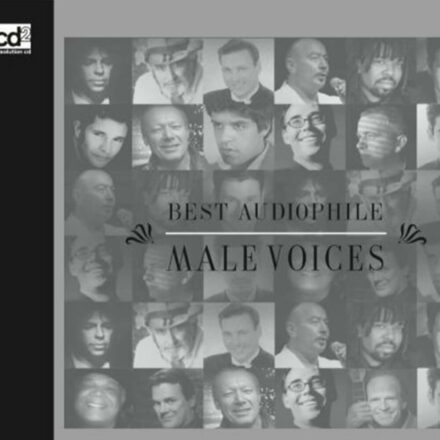 What is XRCD? Basically once you have heard it you will be buying as many as you can find!
XRCD is short for extended resolution compact disc. Sound quality has to be heard to be believed. One of the best range of optical discs ever invented in our opinion. We have a wide selection of titles please inquire for a list.